The tastiest way to support your gut health.
Gut Power® gut health drinks were created for those concerned about their digestive health – but want an easy way to consume their prebiotics & probiotics in a delicious, convenient way.
Our clinically-proven prebiotics (food for your good gut bacteria) and probiotics (live beneficial bacteria) have years of research backing their digestive health-supporting power.
Your Microbiome: The Forgotten Organ
Did you know you have trillions of bacteria living inside your gut?
This collection of organisms, called the "gut microbiome," plays a huge role in your overall health.
Researchers refer to the microbiome as the "forgotten organ" due to its important role in human health -- just like your lungs or heart, a healthy microbiome is vital for a healthy life!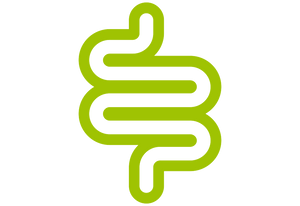 Microbiome Balance is Key
A balanced microbiome is a healthy microbiome.
Without enough beneficial bacteria, unhealthy bacteria can start to overgrow, creating an imbalanced microbiome.
This imbalance is associated with a myriad of chronic conditions, like IBS, IBD, obesity, diabetes, autoimmunity, and more...
Fuel Your Microbiome
Gut Power drinks contain the trifecta of gut health-supporting ingredients – prebiotics, probiotics, and polyphenols – to fuel healthy bacteria and support digestive and immune health.
We've chosen clinically-proven prebiotics & probiotics and combined them with delicious real food, polyphenol-rich flavors to create drink mixes you'll love incorporating into your routine.
With Gut Power® gut health drink mixes, you can support microbiome balance in the tastiest way possible.
Our Ingredients
Gut Power® is made with gluten-free, dairy-free, sweetener-free, soy-free, and vegan ingredients.
Prebiotics
Every serving of Gut Power® contains 6 grams of Sunfiber®, a low-FODMAP prebiotic fiber.
Sunfiber® is one of the most well-studied prebiotics on the market and has been researched for years in those with digestive issues.
This prebiotic is completely taste-free, so it doesn't interfere with the delicious flavors of our drink mixes.
Learn more about why we chose Sunfiber® here.


Probiotics
We use Bacillus coagulans GBI-30 6086, a hardy probiotic strain that can survive even boiling temperatures to make it to your gut, no matter how you like to enjoy your drinks.
Bacillus coagulans GBI-30 6086 has been shown to support digestive and immune health when combined with a healthy diet and lifestyle. Each serving of Gut Power® contains 1 billion CFU of this probiotic strain.
Like our prebiotics, our probiotics are totally taste-free so that you can enjoy the full flavor of our drink mixes!
Learn more about why we chose Bacillus coagulans GBI-30 6086 here.
Organic Real Food Flavors
We choose organic flavorings with purpose. All of our flavors incorporate colorful plant foods for their polyphenol content. Polyphenols are a type of antioxidant that act as prebiotics for your gut bacteria.
From matcha to cocoa and beyond, we'll always bring you the best quality, organic flavors to fuel your day.
Learn how we chose the highest-quality matcha here.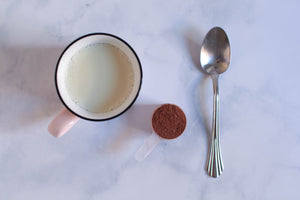 Gut Health Drinks
Improving your digestive wellness is as easy as incorporating 1 delicious gut health drink a day.
Shop Now
Happy Gut Guarantee
We want you to LOVE Gut Power® Drinks as much as we do.
In fact, we're so confident you'll enjoy Gut Power® that we offer a 60-day 100% money-back guarantee.
Try Gut Power® for a full 60 days — if for any reason you don't absolutely love it, just let us know and we'll provide a full refund (and cover return shipping, too).